Streaming for your radio becomes free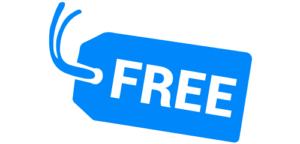 Newradio launches a new challenge in the world of streaming audio for your Radio Online
SERVER ICECAST FOR FREE !!!
You pay only the SETUP process of 9,90 € (one time)
If you are a small radio station and are now entering the world of ON-LINE streaming, probably our FREE levels are sufficient for your needs.
Up to 200 slots (contemporary listeners) at 96 kbps
Your server supports 200 concurrent listeners.
You can use the server in MP3 or in AAC+
Monthly traffic included 250 Gigabyte
Your server traffic is not unlimited. You will have up to 250 Gigabytes each calendar month (resets at the beginning of each month).
With 250 gigabytes of traffic at 96k you can for example:
200 listeners have for a whole day, or having an average of more than 20 simultaneous listeners throughout the month for about 8 hours a day.

Bandwidth BEST EFFORT
Unlike our plans Streaming PRO, the bandwidth of the FREE service is in Best Effort. It means that it is not fully guaranteed, but is shared with other users.
Technical support via Ticket in your Client Area
Unlike our plans Streaming PRO, technical support for server configuration and the player is only available through Ticket in your customer area or by following our on-line guides. If you want an even telephone support and advice on the service you must purchase a PRO Streaming service.
Standard Player HTML5
Within of your server control panel you'll find the HTML5 player ready and all necessary links to make listening to your radio.
Of course this player is great but without all the features that are present in our Player PLAY5 (Track names, Radio logo and covers of songs from iTunes).
You can buy separately PLAY5, if you feel necessary, at a cost of € 19 per year. Play5 instead it is included free with all our plans Streaming PRO.
Statistics on the audience
Within your server control panel you will find all that is historical statistics in real time on your ratings. There is also a certain light on the amount of traffic that you are using in the current calendar month to realize if it is sufficient or whether you need to pass to a PRO service.

ICECAST 2
No fees, Its Free !
Bitrate up to 96 kbs
200 slot (contemporary listeners)
Use in Mp3/aac+
Service in BEST EFFORT
Monthly traffic including 250 GB
9,90 €/One Time
ORDER
You can not take out more than 2 Free services for each account.
If we find that you do not use the server for a period of 90 days, the service will be terminated.