PRO Streaming: Streaming Server Icecast
Most Audio Streaming platforms used in the world are here at a great price without sacrificing quality.

Bitrate up to 64k
100 slot: € 9 / month
200 slot: € 18 / month
500 slot: € 45 / month
1000 slot: € 80 / month
from € 9/month
ORDER

Bitrate up to 192k
100 slot: € 15 / month
200 slot: € 30 / month
500 slot: € 70 / month
1000 slot: € 120 / month
from € 15/month
ORDER
Discounts
The amounts are on a monthly basis and net of the 'VAT (22%)
For an order of more months you will receive an additional discount:
– 3 months: 10%
– 6 months: 20%
– 12 months: 30%
On servers up to 192k are included 2 Mount Point
Each additional Mountpoint has a cost of 5 € per month
N.B.
Server Icecast 2 can be enabled (for free) at the request option 'NO-Delay'. This option allows you to dramatically reduce the delay on streaming audio up to 70% compared to a Shoutcast stream, for a stream music platform better.
HTML5 player included in each package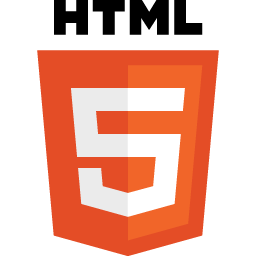 Proxy 80 enabled (firewall bypass)
Band always GUARANTEED for all slots purchased. No sharing of resources with other users.
Unlimited Traffic
IP address of the dedicated server and guaranteed (there will NEVER changed over the years)
Control panel complete with real-time and historical statistics (Centova Cast)
Use in MP3, AAC + and OGG (only Icecast)
1 Mountpoint including ( 2 in the 192k version )
After activation will be sent server code html5 player within 12/24 hours.
MP3 or AAC +? What audio format to choose a new streaming platform?
AAC + allows you to get a sound quality similar to MP3s with almost half the bit rate. This allows a saving of both quantity of bandwidth consumed and money.
The limit of AAC +, compared to MP3s, which is not supported natively by Android and Windows Phone. This means that these devices will be difficult to listen to the flow through the HTML5 player. No problem instead of dedicated applications such as TuneIn and, of course, our custom dedicated apps for Ios, Android & windows phone.
If you want the assurance of full compatibility: choose MP3.
If you prefer to save bandwidth data and money: choose AAC +.
You can uses both formats on the same number of slots working on 2 differents mountpoints.
Send question to our Customer Service Center.