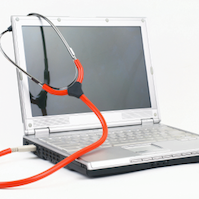 Request the support of a technician
The service of prepaid technical support will be 'a chance' to talk on the phone with a technical that he operate with remote support (if your computer has an Internet connection). The service tariff for retail and regards the resolution of problems or advice on the use of services and products sold by Newradio. They excluded from service our products in DEMO version and third party products.
It excluded the support of products MBSoft (MBStudio, MBRecaster and MBLIve) whose support in Technical Support for MB Soft.
Buyer you will indicate the total hours number that you want buy.
Rates not includes cost of the phone call. It charged the user and depends on the rates of phone operator used.
In the moment of activation of service you will receive a confidential telephone number that you can dial from Monday 'Friday' from 15.00 to 18.00.
At the end of each call or connection, you will automatically receive in your an email message automatically indicating:
1) start time of call
2) time of end of call
3) duration of call
4) minutes remaining
When credit is less than 30 minutes you will be automatically notified of the impending exhaustion of the credit. Charging is not mandatory; Once you exhausted the credit you can decide to charge it once or recharge it in the future in case of need' (but with zero credit you can take advantage of technical support only via email or forum).